DeeMar Boxers
Dee-Mar's Golden Drizzle
"Drizzle"
Heart Tested Normal
24 hr. Holter Normal 2 PVC's at 3 yrs old,
SAS Clear Thyroid Normal
Our sweet little Drizzle had her first litter at 4 yrs old. A beautiful litter of 6 babies!
She did not make it out of anesthesia.
Her very dear friend and buddy Tizzie raised her babies for her after having a false pregnancy.
We will miss you dearly sweet Angel, your babies are in good hands. Give your mama a kiss for us.
We miss you both. Life is so unfair at times!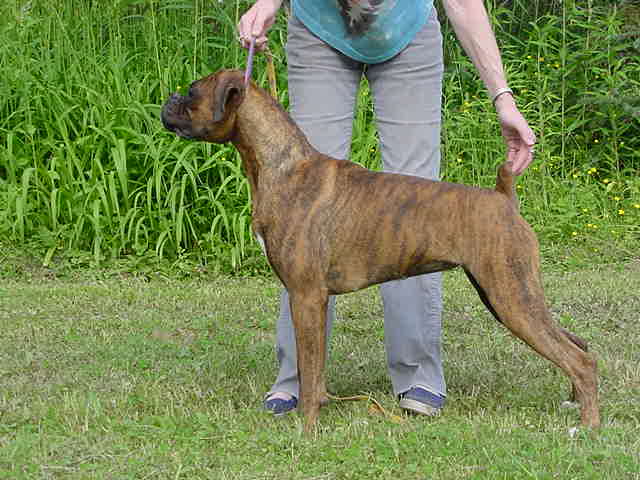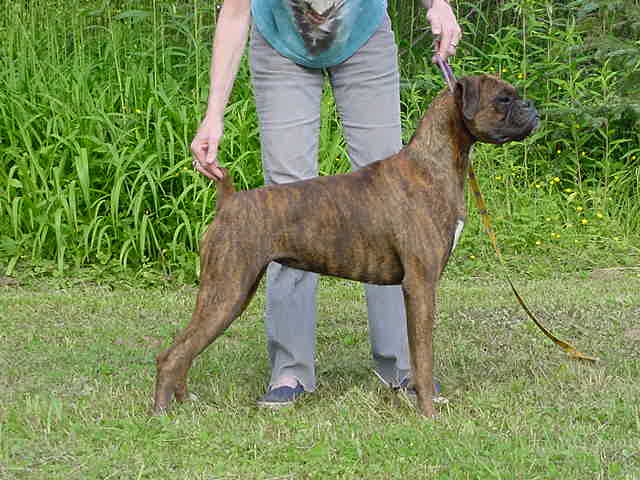 Am/Can Ch. Nantess Classical Flair
CH.Santi Me Haywire
Ch Golden Haze Tuxedo
Ch Marquam Hills Trapper Of Turo
Can Ch Golden Haze Stole The Ring
Ch Santi Me Encore Encore
Ch Heldenbrand's Jet Breaker
Ch Brettendale's Sidekik Karalot
Ch Nantess Awsome Dawsome
Ch Brettendale's Gold Medal
Ch Brettendale's Stampede
Ch Hollycrest's Eden Express
Savage's Shelby The Great
Ch Gerhard's Miracle Maker
Webster's Jubille Joy
Kenon's Nevada Sunshine
Ch Karmel's Flash Of Neuleben
Ch Berena's Gemini Splashdown SOM LOM
Ch Wagner Wilverday Famous Amos SOM LOM
Summerbird Leading Lady DOM
Jacquet's Kiri Te Kanawa DOM
Ch Jacquet's Gaspard
Nutwood's Renata De Jacquet
CH Karmel's Cover Girl
CH Jopa's Dr. Action
Ch Wagner Wilverday Famous Amos SOM LOM
CH Jopa's Twilight Romance DOM
CH Karmel's Isabella De Aragon
Ch Berena's Gemini Splashdown SOM LOM
Jacquet's Kiri Te Kanawa DOM