DeeMar Boxers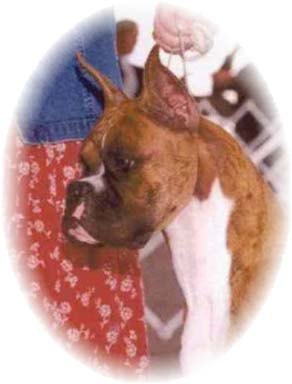 Am/Can. Ch Nantess Classical Flair
"Ty"
This boy has it all!
Heart Tested Normal
SAS Clear via Auscultation at 1.5 yrs and 3 yrs old
24 hr. Holter Normal, 5 PVC's at 6 yrs,
24 hr. Holter Normal, 0 PVC's at 7 yrs 9months old,
SAS Clear via Echo Color Flow Doppler at 8 yrs 9 months old!
Thyroid Normal, OFA Good, DM - At Risk
And a Temperament To Die For!
No male aggression, he lives with intact males very happily!
Breeder Nancy & Tess Savage
ARVC-1 Negative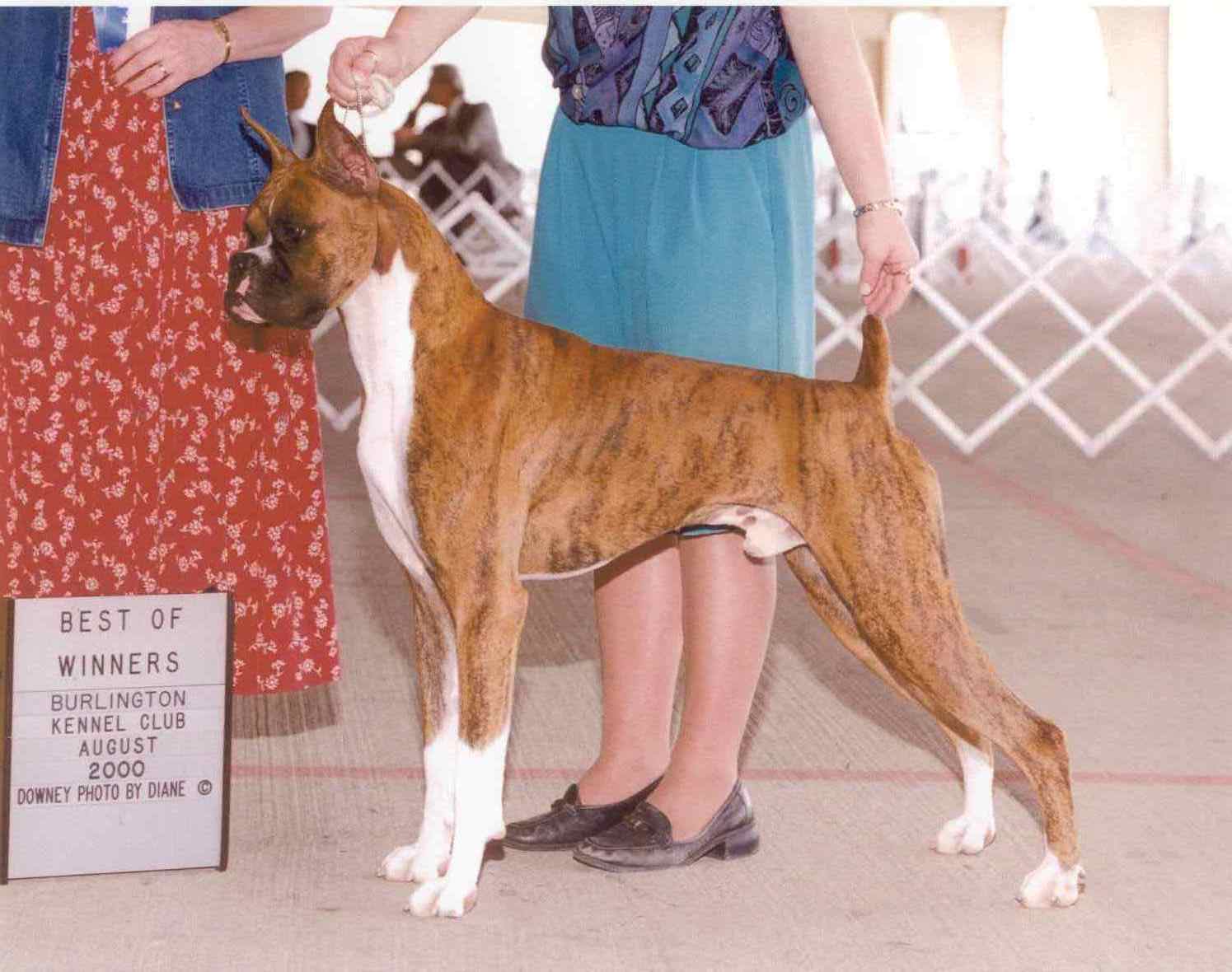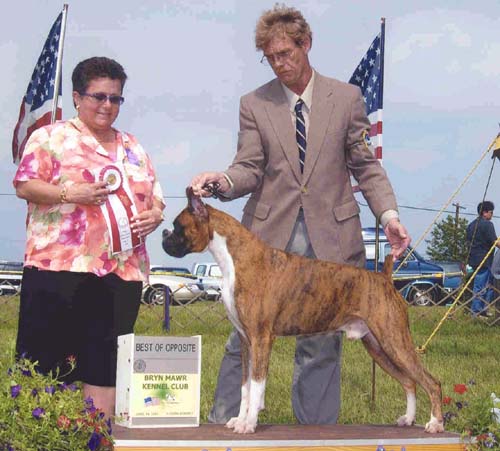 Am/Can Ch. Nantess Classical Flair
CH.Santi Me Haywire
Ch Golden Haze Tuxedo
Ch Marquam Hills Trapper Of Turo
Ch Mephisto's Vendetta
Turo's Whisper Of Five T's
Can Ch Golden Haze Stole The Ring
Ch Verwood's Theif In The Night
Ch Mosswood's Zippity Do Da
Ch Santi Me Encore Encore
Ch Heldenbrand's Jet Breaker
Ch Heldenbrand's Heart Breaker
Heldenbrand's Jetta Jovina
Ch Brettendale's Sidekik Karalot
Ch Brettendale's Stampede
Brettendale's Susannah
Ch Nantess Awsome Dawsome
Ch Brettendale's Gold Medal
Ch Brettendale's Stampede
Ch Donessle's Cassino
Ch Paragon's Nite Shade
Ch Hollycrest's Eden Express
Ch Brettendale's Saga Karalot
Hollycrest's Serpentine Lady
Savage's Shelby The Great
Ch Gerhard's Miracle Maker
Ch Gerhard's Lamplighter
Gerhard's Harbor Glow
Webster's Jubille Joy
Ch Hollycrest's Sir Webster
Raj-R's Lady Webster